Adolph Jahn Sculpure - Daryle Lambert's Antiques and Collectibles Blog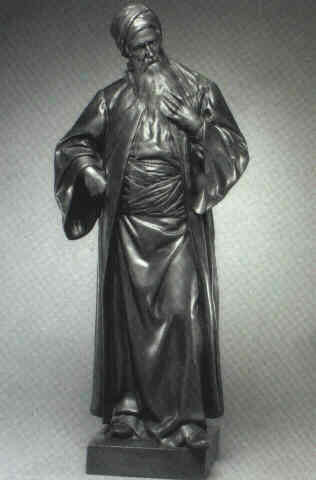 Adolf Jahn - Thanks to Artnet.com
I hope that this blog will help to prepare my readers for situations when items are offered to them at prices too good to be true. A wonderful friend of mine called yesterday inquiring about a sculpture by Adolf Jahn. At first I was thinking that he might be purchasing it for himself but soon realized that he intended to sell it for a profit.
His first question to me was "Do you have AskART?" After I assured him that I did, he gave me the name of the man who had produced the sculpture he was interested in purchasing. I immediately searched the records and was able to tell him the information that he requested. It wasn't, however, what he wanted to hear because there were just four records for this artist. Each one of them was for the same piece, but in different sizes. If you're thinking about becoming a member of the Daryle Lambert's Antiques and Collectibles Club, remember you will have the same privilege as my friend to receive all the necessary information before making your purchase.
Now comes the real information that he needed before purchasing the piece. Out of the four records, only one had sold and that was at an auction in Belgium . Even then it was only sold at 50% of the low estimate of the other auctions. Red lights should begin to flash in your head.
So what are the lessons to be learned here? First, never pay much attention to the prices that are quoted when an item is to be sold. Only the final bids for the sold items are important. If you had listened to the prices quoted for this sculpture, you may have paid $1000 or so for it and made a huge mistake. Even though that price was only a third of the estimate of the others, it only received a bid of $800. This would have been a mistake that could only have been corrected by taking a loss. So what should you have bid on the piece you had in consideration for purchase if you really had to buy it? Our rule would have set the price at $200 and at most $400. So that answers the first question about price. Second question would be about the desirability of the item. Since only one has ever been sold at auction, you would assume that the interest might be limited and for that reason alone you should be leery of purchasing it. Third, the one that was sold was out of the country which might mean you would have to ship it overseas to have it sold. That isn't for me. Now that is three strikes against the purchase of this piece, so I believe I would pass.
When considering the purchase of any antique or collectible, you should have a list that runs through your head before making an offer. You should follow the same process at an auction. I am often asked about making mistakes and one way to prevent them is to think of all the reasons to say no to the purchase and then see if there are enough negatives to eliminate the item as a good possibility for profit. One negative isn't always enough to cancel the purchase, but after that, look for the red flags.
My 220 page book about how to make money buying and selling antiques and collectibles is FREE with your membership in the Daryle Lambert's Antique and Collectible Club. Join Us Today http://www.darylelambert.com/
Last Updated (Thursday, 10 June 2010 10:38)